When it comes to parties, I am a little crazy when it comes to the matching decor.
For my last minute fourth of july party I made sure everything was red white and blue.
Cupcakes were just layered white cake with a bit of almond paste and whipped topping.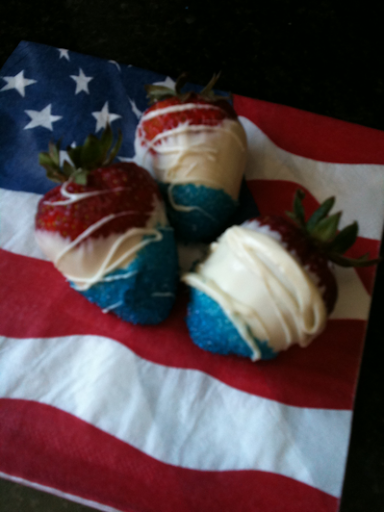 Red white and blue strawberries are easy! Just dip in white chocolate and roll in blue sprinkles.